The Lean to the Left podcast is now streaming once weekly, on Mondays. Except that we have so many interviews completed and scheduled that we are also streaming on most Thursdays as well. So best check the lineup below so you don't miss anything.
Our guests and interviews focus on important social issues, human relations, and important political developments.
If you enjoy our podcast, please visit the podcast tab and subscribe. A comment on Apple podcasts or other platforms would also be much appreciated. And don't forget to subscribe -- here for the audio version and since most shows are now produced as videos, click here for the full video version.
Happy listening!
Watch for These Shows: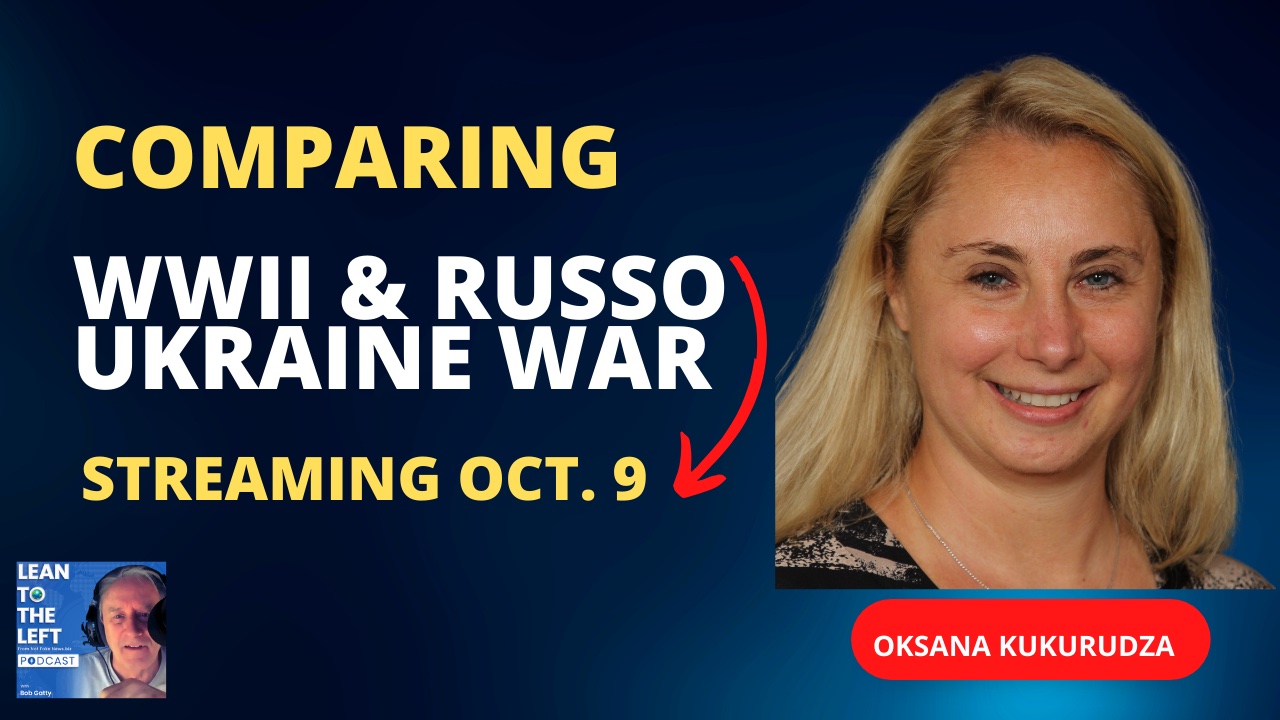 (Schedule is subject to change, so check back often!)
Sept. 28 -- John Neral -- Strategies to Get Unstuck -- Now Streaming
Oct. 2 -- Nicole Devlin -- New Take on Women's Equality -- Now Streaming
Oct. 5 -- The Dixie Dems -- Politics Southern Style
Oct. 9 -- Oksana Kukurudza -- Comparing WWII and Ukraine-Russia War
Oct. 12 -- Ben Hamilton -- Witnessing the Insurrection
Oct. 16 -- Jack Kerfoot -- Climate Change: Western States
Oct. 19 -- Doug Peterson -- Death & Resurrection of Baseball
Oct. 23 -- Mary Beth O'Connor -- From Junkie to Judge
Oct. 26 -- Gerald Schoenewolf -- Mass Shootings: Why?
Oct. 30-- Sabrina Osso -- Creating Safety at Home
Nov. 2 -- Amanda Udis-Kessler -- Ethics & Equality
Nov. 6 -- Jeffrey Archer -- Crime Novelist
Nov. 9 -- Paul Lawrence -- Veterans Benefits for You
Nov. 13 -- Bill Robertson -- Learning Life Lessons from Our Pets